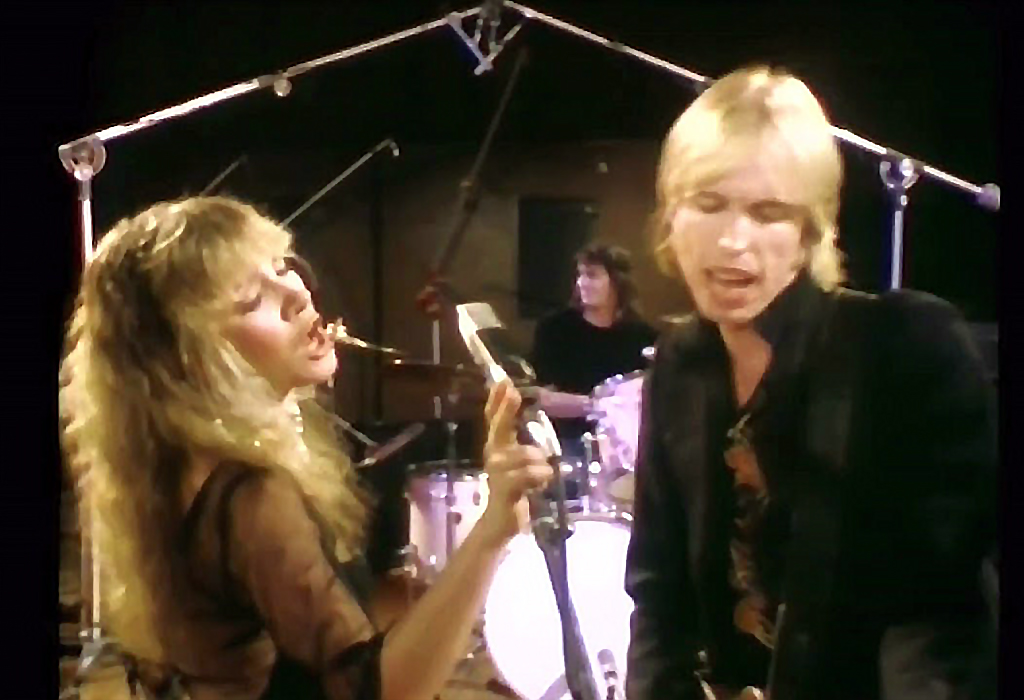 In 1976, I'd been in Fleetwood Mac for about a year when I heard Tom Petty's debut. I became a fan right then. I loved the way Tom's Florida swamp-dog voice sounded in cahoots with Mike Campbell's guitar and Benmont Tench's keyboards. Tom had the same influences we had—the Byrds, Neil Young, Crosby, Stills and Nash—but he dropped in lots of serious old blues. And Tom is such a great singer and so charismatic onstage. I became such a fan that if I hadn't been in a band myself, I would have joined that one.
When I started doing my first solo album, Bella Donna, my first thought was, 'Who produces Tom Petty?' When they said Jimmy Iovine, I got Jimmy, because I wanted my solo work to be as much like Tom's as possible.
I first met Tom in the studio, and he was pretty much what I expected. There's not a fake bone in his body. Jimmy and Tom decided to give me Stop Draggin' My Heart Around, which they had written with Campbell. When they showed it to me, I was like, 'Is this the right thing to do? I only get 11 songs and one of them won't be mine.'  Both Tom and Jimmy said to me, in a brutally honest way, 'You don't have a single on this record. And here's a single for you.'
Tom is a great and loyal friend, but he's also honest like that. In 1994, I had just gotten out of rehab, and Tom and I had dinner. I wanted to make a new record but I was scared. I said to him, 'Will you help me write a song or two?' I didn't really expect the reaction I got, which was, 'No, I won't. You are one of the premier songwriters in this business. Go home and turn off the radio. Don't be influenced by anything.  Just go to your piano and write a good song. You can do that.' 
When I walked out of the Ritz-Carlton, I had that feeling that he would be waiting to hear it. The song is called Hard Advice. It ended up on 24 Karat Gold. The chorus goes, 'Sometimes he's my best friend.' It was really 'Sometimes Tom's my best friend.' I changed it because I knew Tom would not want me to say his name. That's how well I know him."
He gave me a lot of advice about stuff. He was the kind of person who said, 'Here's my advice. If you take it, great. If you don't, that's fine too.' He was never going to shake a finger in your face and make you feel bad if you didn't take his advice.
He was surrounded by really strong women. The women around him pretty much went their own way, and he was good with that.
In 2006, I did 27 shows with him. Tom made me a little platinum sheriff's badge that had 24-karat gold and diamonds across the top and said 'To Our Honorary Heartbreaker, Stevie Nicks.' on the back it says 'To the Only Girl in Our Band'. I keep it on my black velvet top hat. It goes with me everywhere. It's probably the most beautiful piece of jewelry a man has ever given me, eve'
image attribution
Words sourced from. and glidemagazine.com