182 Blues Point Road, McMahons Point
Organic by design and informed by community interests cultivate community spaces are physical 'third places' where people can easily connect with each other in a friendly, welcoming space.
Entirely fitted out with upcycled, street bounty, donated and sourced furniture and fixtures the Blues Point Village Creative Space was focused on upcyclying, repurposing, sustainability and creativity.
Cultivator's first physical space, for making, culture and skills sharing, workshops and a little shop–made possible by Scentre Group, the owners of 182 Blues Point Rd–ran as a pop-up for social good from September 2021 through to the end of August 2022.
The Cultivator team are working on creating more third spaces for community creative camarderie in the harbourside villages on Sydney's north side and also running pop-up activations in unexpected places in the meantime.
Stay tuned for more in 2023. 
some of the things we did at 182 blues point road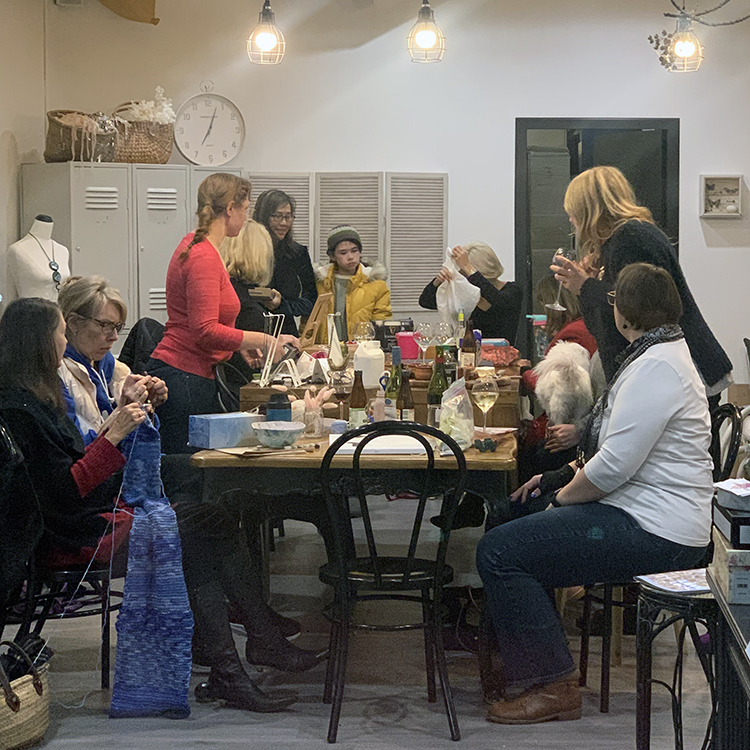 Unwind at the end of the work week, every Friday, with some creative camaraderie. 
Bring your sketchpad and current work in progress or use what's on hand at the Space. 
BYO beverages we supply the snacks. 
No need to book just turn up. 
Friendly, low key and local every Friday from 5:30pm $5 at the door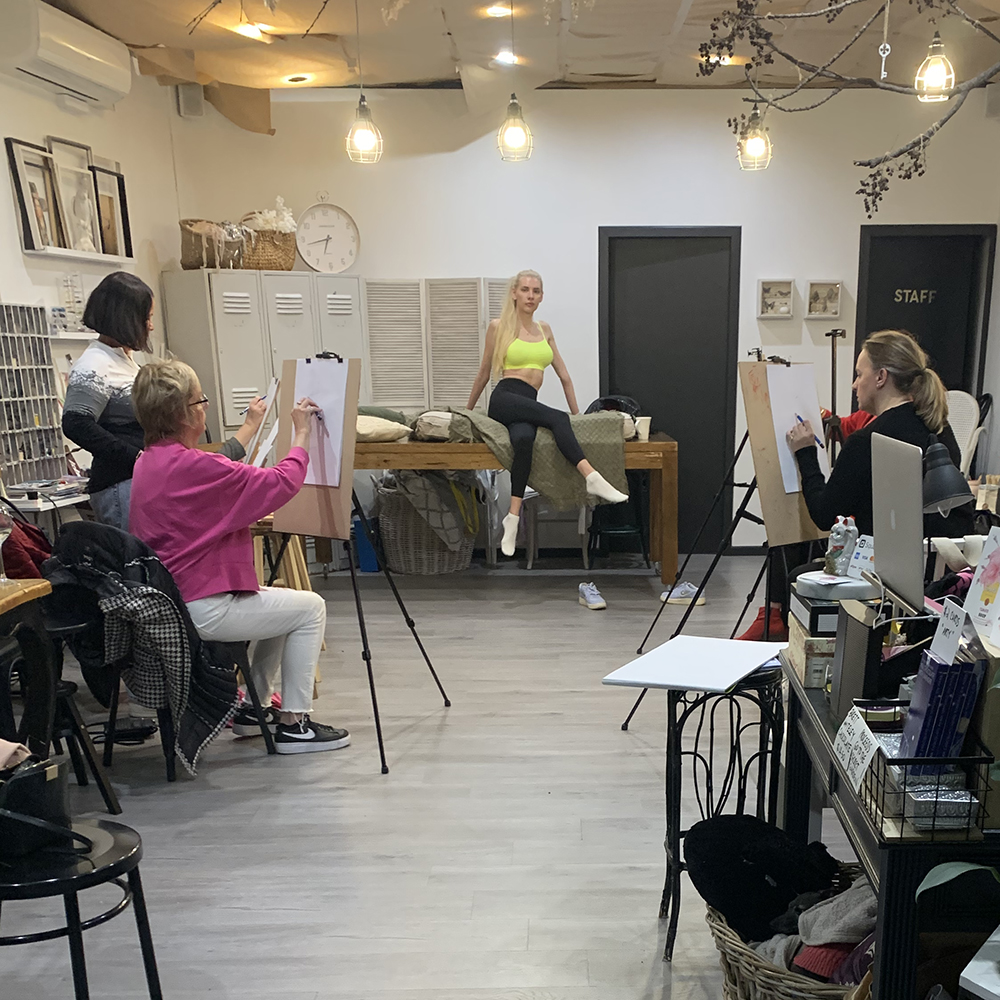 email bookings@cultivator.network with LIFE DRAWING in the subject line
Relaxed, friendly and a little bit social, life drawing sessions for practising artists, students and drawing lovers.
 x 90-minutes
6:00pm-7:30pm
$20 per session (materials included)
Sessions require x 4 participants to proceed
Thursdays 6pm
Bring your outdated garments or old faves, that've seen better days onfrom midday on  Saturday July 2.  We'll pop the kettle on, get the sewing kit and needles out and share ideas and techniques as we give new life to old garments.
No need to book, just drop in.
$5 at the door
 email bookings@cultivator.network with OIL in the subject line
Supporting female-led small enterprises is a large part of what we do.
On Saturday, July 9 join Sharon as she shares her essential oil insights. Learn about their properties and uses and blend your own custom organic, pure and all natural dottera oil.
Relaxed, a bit educational and very sensory.
Places are limited. 1:00pm-3:00pm
$22 per person: includes all oils and your own small custom bottle to take with you.

 email bookings@cultivator.network with RE-JEWELLED in the subject line
Still love it but don't wear it anymore?
Want to restyle or repair an old favourite?
The re-jewelled workshop is an opportunity to redo/remake/refashion that piece of jewellrey you have laying around.
'Hands-on' two-and-a-half hour Sunday afternoon session with afternoon tea included.
Saturday JULY 16.
Places limited. $20 per person.
Let's get loopy and keep leftover fabric out of landfill .
Chip in to make as many upcycled fabric reusable 'loopy bags' as we can for use in the local community as we tranistion from plastic to reusable bags.
No need to book just drop in. between 1:00-3:00pm and contribute in whatever way you can.
Saturday JULY 23  25, 1:00-4:00pm 
free all the time at the 182 blues point road
On some Thursdays we knit and slow stitch, make a cup of tea and take a seat at the communal table.You can bring your own  needles and yarn or use what's in the space, totally up to you. No need to book just come as you are, stay as long or little as you like.
Be part of the global movement against throwaway culture. Pick up a button, needle or thread from the communal stockpile and mend as you need.
All materials are donated by the local community for good.
The Space is open from 11am weekdays for locals and visitors to get together to make and or work solo. WIFI available.          
Bring a coffee from one of the village cafes,  or boil the kettle in the little kitchen out the back.
For the makers and creators living or just visiting the Blues Point Road Village, we stock some fine supplies of pencils, journals and sketch pads so you can make beautiful marks.
Small runs and pieces from local makers and creators rotate through the Space's micro-shop with each and every purchase supporting local creators and makers and going towards keeping the humming along.
Treat yourself, support local artisans and Sydney's best-loved secret garden all at the same time when you purchase one of The Secret Garden Series of chocolates. made by Coco Chocolat.
Get in touch to for bespoke and private sessions
Drop us a line via this form and we'll get back to you super soon.
Image attributions. Top slider: Photos by cultivator at the Blues Point Road Village Creative Space
Last updated December 16, 2022.