Crushing On: Beautiful Minds
There is something wonderful about connecting with a like-mind, and something beautiful in the appreciation of a fellow creator's work, practice or ideas.
While episodic moments of solitude can be fertile ground for creativity, the culture of creativity thrives when there is:
an exchange of tools and techniques
mutual appreciation
network effects of success
tolerance for the new and maverick


Here we celebrate creative camaraderie and colaborations to encourage new blooms of mutuality, generosity and goodwill …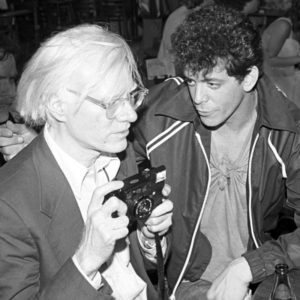 Andy Warhol managed and funded the groundbreaking Velvet Underground for a couple of years in the 1960s before parting ways. Warhol's ideas on art, culture and work ethic had an indelible impact on Reed.
READ MORE
Image attributions: Top Photos by: Lady Gaga by Tommaso Boddi, sourced from mirror.co.uk; Stevie Nicks and Tom Petty onstage 1981 from the Larry Hulst/Michael Ochs Archives. Sourced from rollingstone.com. Yayoi Kusama  sourced from Hypebeast. Images used under Fair Dealing terms [AU]